3-39 Echo, 4th Platoon - ROUGHNECKS - 10.19.23 GRAD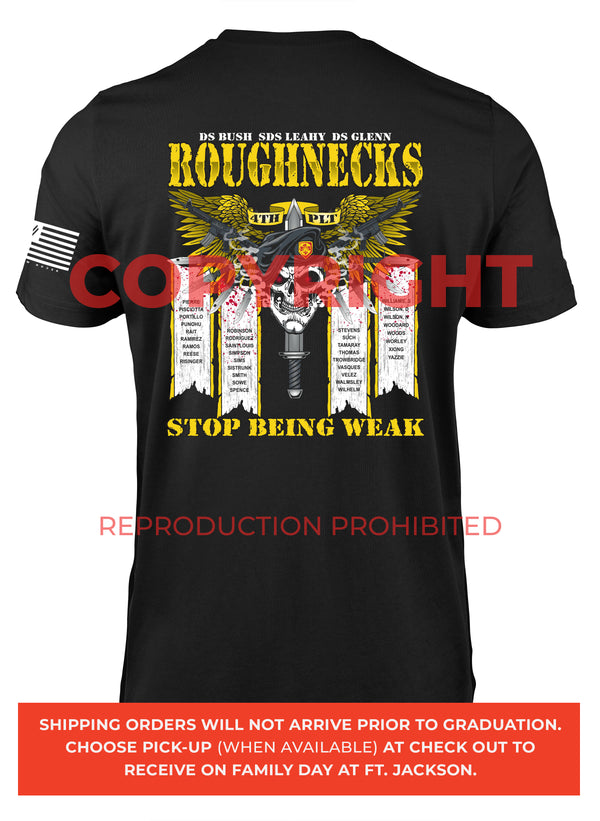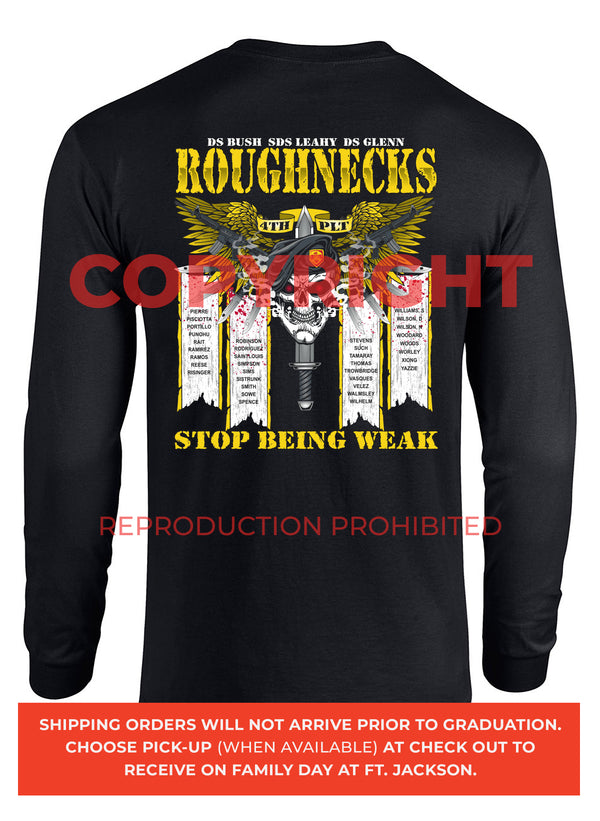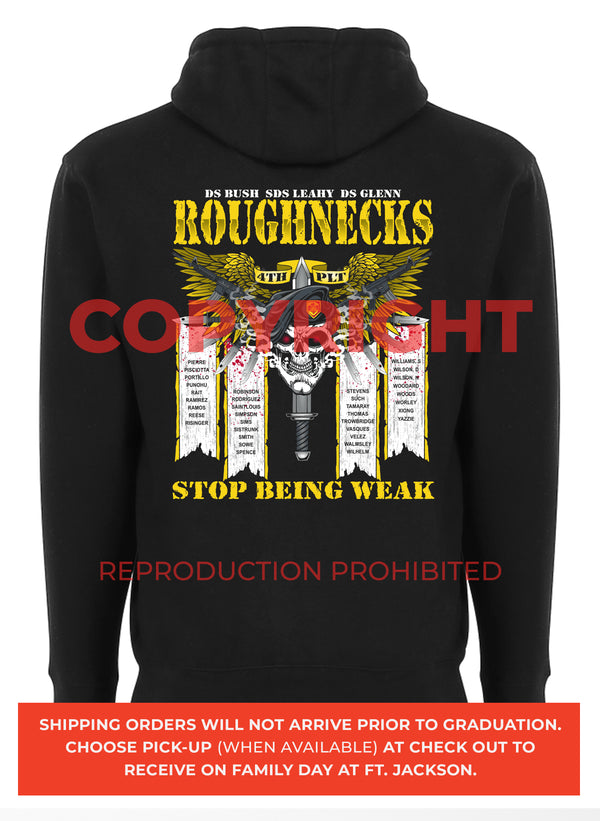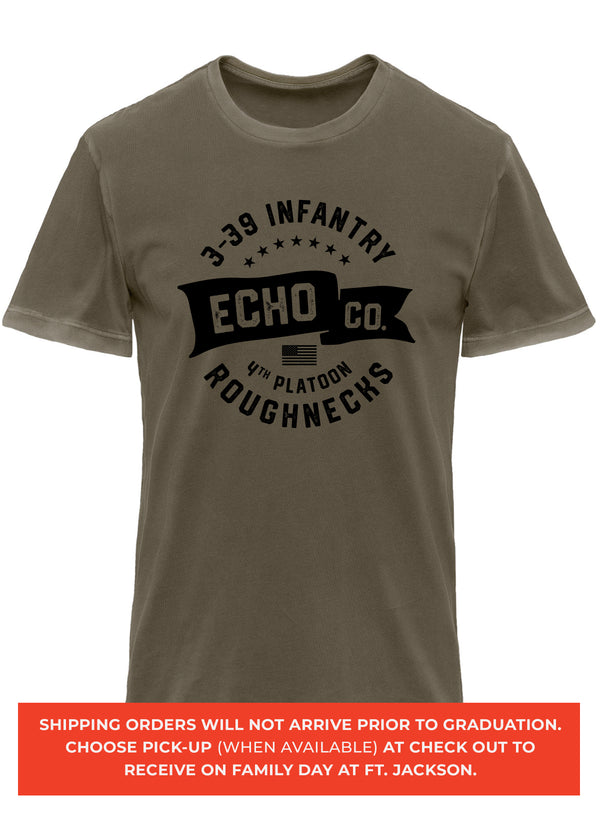 4th Platoon - ROUGHNECKS
*Begin shipping the week of the graduation because shirts are custom made each week for the Soldiers, then we are able to ship the remainder to you at home!

Platoon shirts features artwork designed by your Soldiers! All Platoon orders are printed on 100% black cotton, unisex sizing.
 S
hort sleeve shirts feature the American Flag on the right sleeve. 
*DISCLAIMER:  Please make sure you are picking the correct battalion/graduation date/company/platoon nickname.  Platoon orders are NON-REFUNDABLE OR EXCHANGEABLE since they are custom made each week.  Ordering incorrectly will result in additional fees (50% of your original payment and if required, shipping fees) if you wish to have your order corrected.