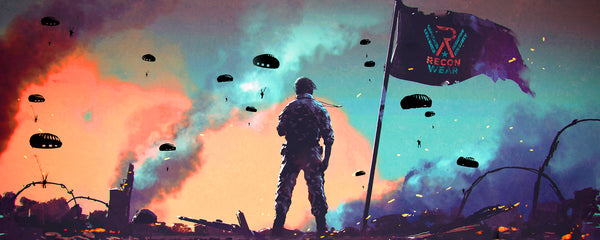 OFFICIAL FT. JACKSON PLATOON SHIRTS & MORE
Support, encourage and be a source of strength for your Soldier. Join the MILITARY FAMILY & wear what your Soldier is wearing!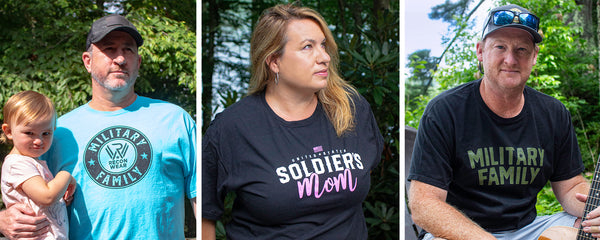 Outfit the whole family
From on-base to in your home. Shop exclusive designs made with your family in mind.
Shop Military Family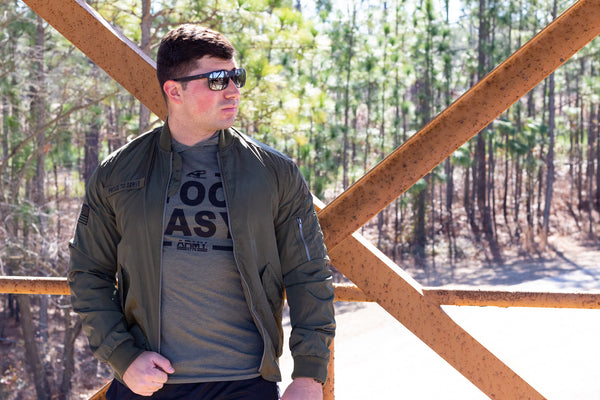 More for recent bct grads!
We made your Platoon shirt, now browse our entire collection created just for recent grads.
Shop Now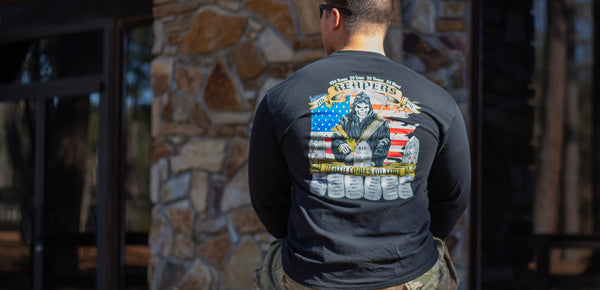 Official Ft. Jackson Platoon Shirts
Wear what your Soldier is wearing. These official platoon shirts feature your Soldier's name along with all their battle buddies!
Shop our Newest Platoon shirts
Click a Battalion link below to view our latest Platoon Shirts within:
New designs have arrived!
Authentically Army
Recon Wear's presence, on-base at Ft. Jackson, gives us an authentic point of view with unparalleled access to both Cadre and Trainees alike. We are YOUR BRIDGE TO LIFE ON BASE!
Learn more about Us
I was extremely happy to find out Recon Sportswear had t shirts for my son's basic training company and platoon. The bonus was having the names of the platoons soldier's on them as well! Good quality t shirts too.
- Jeffrey James, Proud Army Dad
Recon Wear is truly a quality business. They provide awesome military wear and support products AND have an amazing staff of qualified, friendly individuals. Our shirts were PERFECT! 3 TIMES! Would recommend them to ANYONE with military wear needs!!
- T Cumberledge, Proud Army Mom
We ordered 3 platoon t-shirts in May of 2021 for our son's graduation. The online ordering process was very easy and I loved that we could see the artwork before we ordered! Our shirts arrived timely and fit as expected. We wear ours at least once a week and highly recommend to all Fort Jackson families!
- Danielle Bennett Whitaker, Proud Army Mom
I absolutely love our shirts from Recon! I purchased one for everyone in my family. The graphics are amazing with so much detail. It is a great keepsake from my son's time in BCT. I would HIGHLY recommend Recon Wear!
- Rachel Jahn, Proud Army Mom
My shirt from Recon was a perfect way to remember basic. Every time I put it on it reminds me of all the struggles me and my battle buddies endured. It's a life changing experience I'll never forget thanks to Recon!
- Sgt Daniel Switter, graduated BCT, Fort Jackson Nov 2019
Visit our store in the main PX on Fort Jackson
We'll also be available at Family Day and Graduation!